Driver management
Give your drivers the support they need
Webfleet's driver management solution takes distracting, time-con­suming manual tasks off your driver's plate, boosting productivity. It also helps encourage safer and more efficient driving. Give your drivers the support they need to bring their performance to the highest level.
Webfleet driver management helps you
Get a clear view of how your drivers are performing
Communicate with your driver seamlessly
Comply with drivers' hours and working time regulation
Improve driving behaviour
Reduce admin­is­tration time and costs
Key features of driver management
Always know who is driving
Identify your drivers to ensure only authorised personnel use your trucks. Easily flag the movement of trucks outside working hours and keep track of individual driving behaviour and performance in shared vehicles.
Learn more about Driver Identi­fic­ation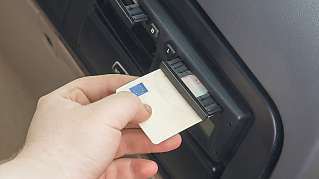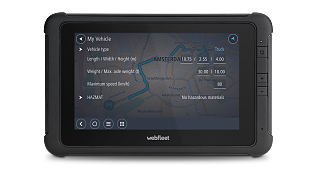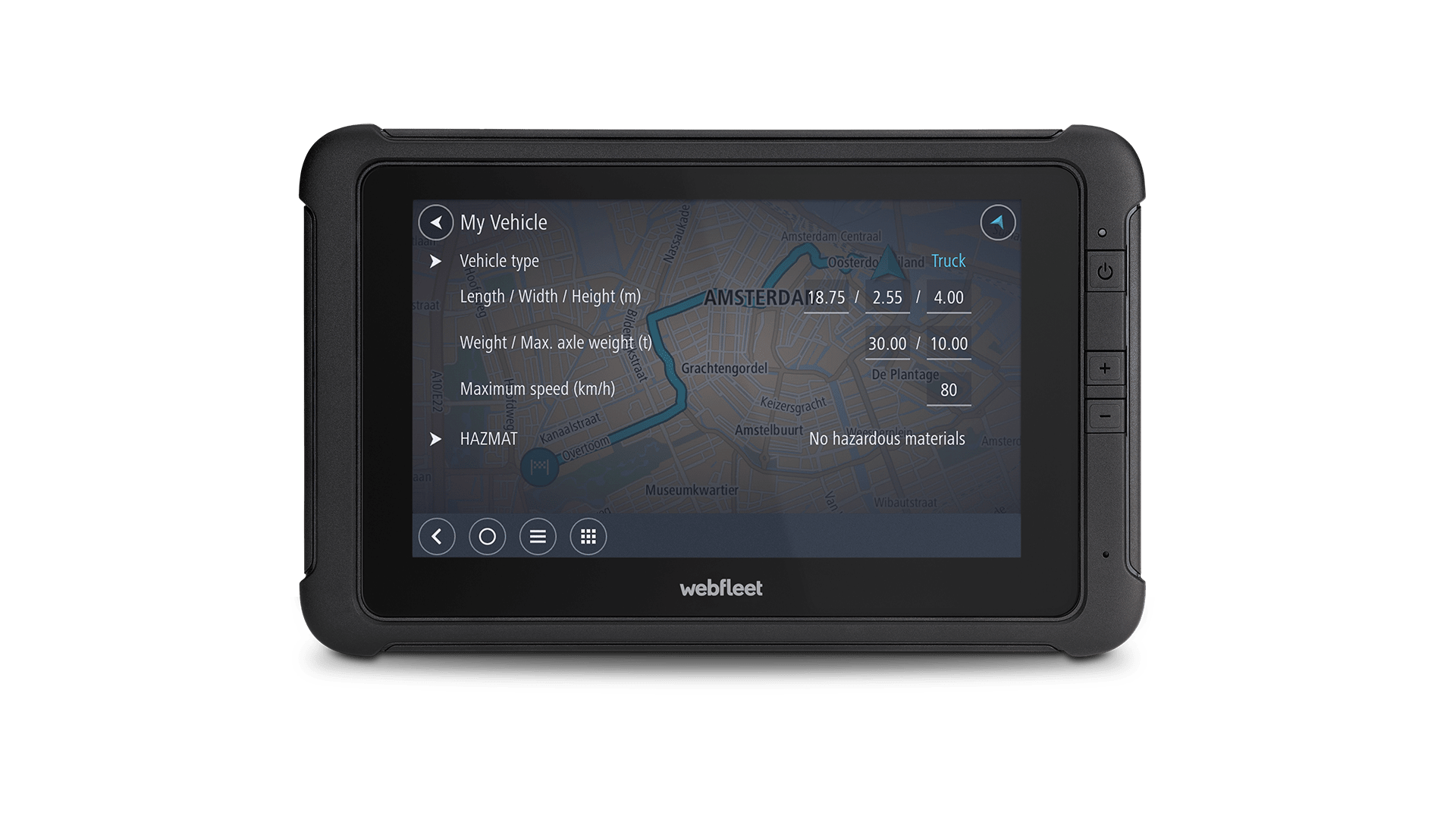 Make your driver's job easier
The PRO 8475 TRUCK Driver Terminal offers truck­-spe­cific navigation, dedicated truck points of interest and TomTom Traffic for optimal routes and ETAs. It also supports working time regis­tration, digitised order management and active driver feedback and advice.
Learn more about PRO 8475 TRUCK
Optimise performance
Your drivers receive active driving feedback and advice via the Driver Terminal, helping them to cut out habits that waste fuel and increase emissions. Also, ensuring your team are driving safely on the motorway helps your business maintain a good reputation.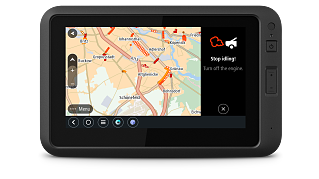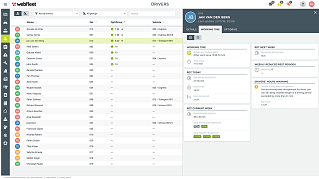 Manage driving and rest times
Webfleet provides up-to-date information on your drivers' remaining driving times and rest periods. This way, you can plan effectively based on accurate information. It also helps optimise your driver management and dispatching process, while staying compliant with real-time social infringe­ments notific­a­tions.
Learn more about Remaining Driving Times
Daily activities analysis
Our Tachograph Manager solution clearly displays all your drivers and highlights any social infringe­ments they have made. You can quickly drill down to see what caused each infringement and decide what steps need to be taken on the matter.
Learn more about Webfleet Tachograph Manager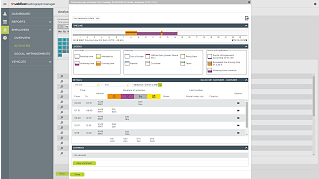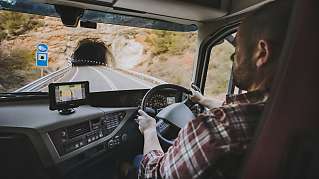 Improve your drivers' road safety
Our PRO series Driver Terminals provide truck­-spe­cific navigation to help drivers stay on the most suitable routes. Meanwhile, Webfleet's simple overview of vehicle maintenance makes keeping your trucks in good condition easier, further increasing safety.
How to keep your drivers happy, healthy and productive
Get insight on how to recruit and retain drivers, improve driver productivity and encourage physical and mental well-being.
Download the FREE guide
Vehicle management
GPS tracking, fleet health monitoring and better scheduling of maintenance tasks.
Compliance support
A full suite of tools to help you stay compliant with tachograph and drivers' hours regulation.
Truck fuel efficiency
Real-time fuel monitoring and visibility over driving behaviour to cut costs and reduce carbon emissions.
Workflow optim­isation
Seamlessly communicate with your team on the road to better manage workflow and ensure you deliver on time.
How to survive and thrive in the transport sector
Find out how to handle tachograph regulation, boost productivity, increase road safety and lower fuel consumption with this handy primer.
Download the eBook
Return on investment in 6 to 9 months on average
Want to improve driving behaviour and road safety, while spending less time on admin­is­tration for your driver management tasks? Speak to one of our experts.
Get free transport insights every month
Enter your email to get monthly research, guides and analysis in our Transport Insights newsletter. You can unsubscribe at any time. Please refer to our Privacy Policy for more details.