Webfleet ELD Manager
Help comply with HoS and DVIR for complete peace of mind
Everything you need to help keep your fleet efficient and compliant with the FMCSA regulations around DVIR (Driver Vehicle Inspection Reports) and HoS (Hours of Service) incorporating the ELD (Electronic Logging Device) mandate.
Features
Webfleet ELD Manager is a complete ELD solution incorporating RODS (Records of Duty Status) for HoS. There is also DVIR functionality to facilitate easy vehicle inspections. It comprises of a web based portal for administrative functions, reporting, and overall management of compliance, and for the driver there is an integrated App on the TomTom PRO 8275M. These elements combined with Webfleet gives a complete fleet management experience.
Hours of Service (HoS)
Easy to use for simpler compliance and greater efficiency.
Webfleet ELD Manager allows business to have the complete peace of mind that they comply with ELD legislation around HoS.
Increase visibility of drivers that are available for duty, at a glance

Simple App logs driver time, allowing driver to update their status (On Duty, Sleeper Berth)

Visual notifications alerting drivers when approaching legal limits

Full graphical display of driver logs in the portal, and on device, for quick analysis and updates

Save costs and time through easy log and submission of RODS for the driver, and less auditing and analysis time back in the office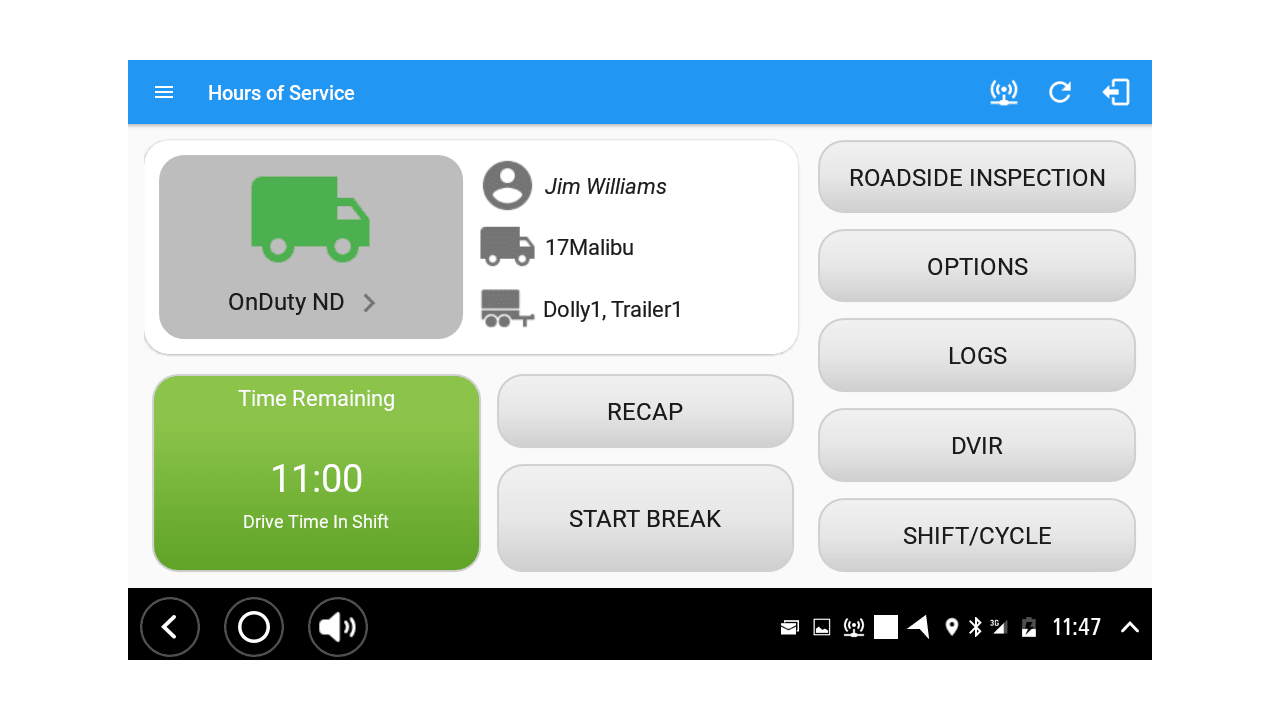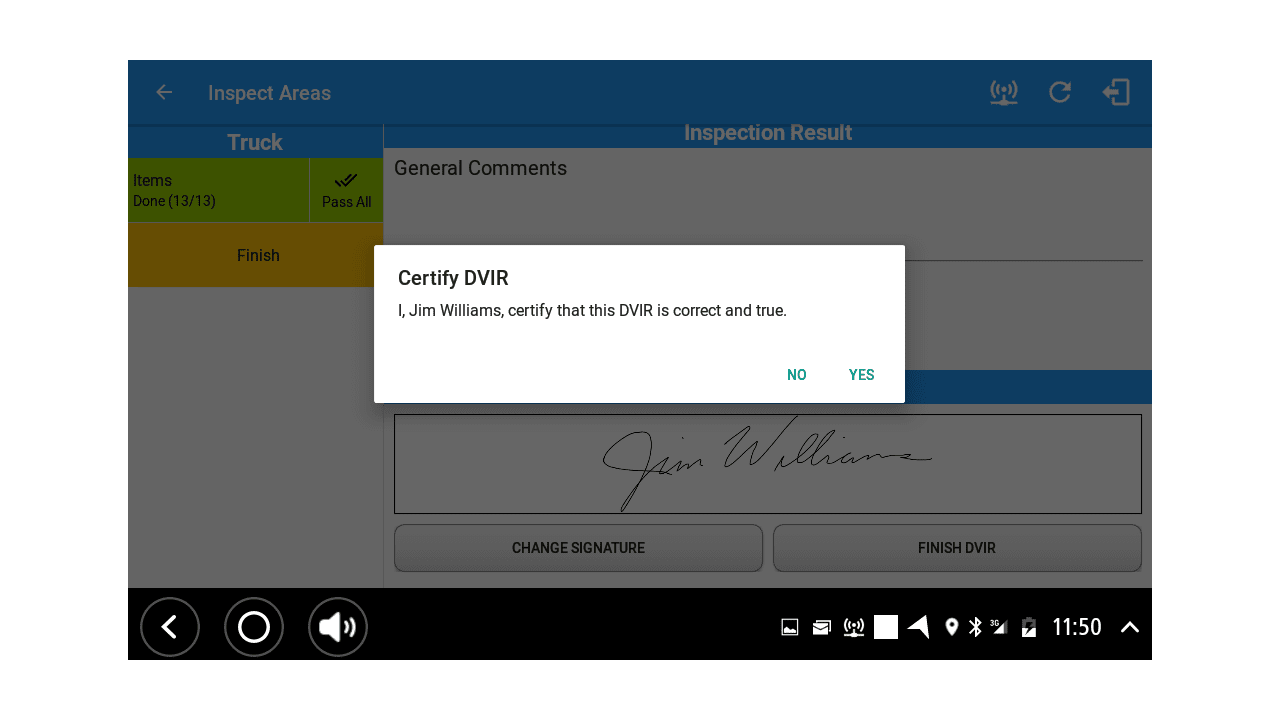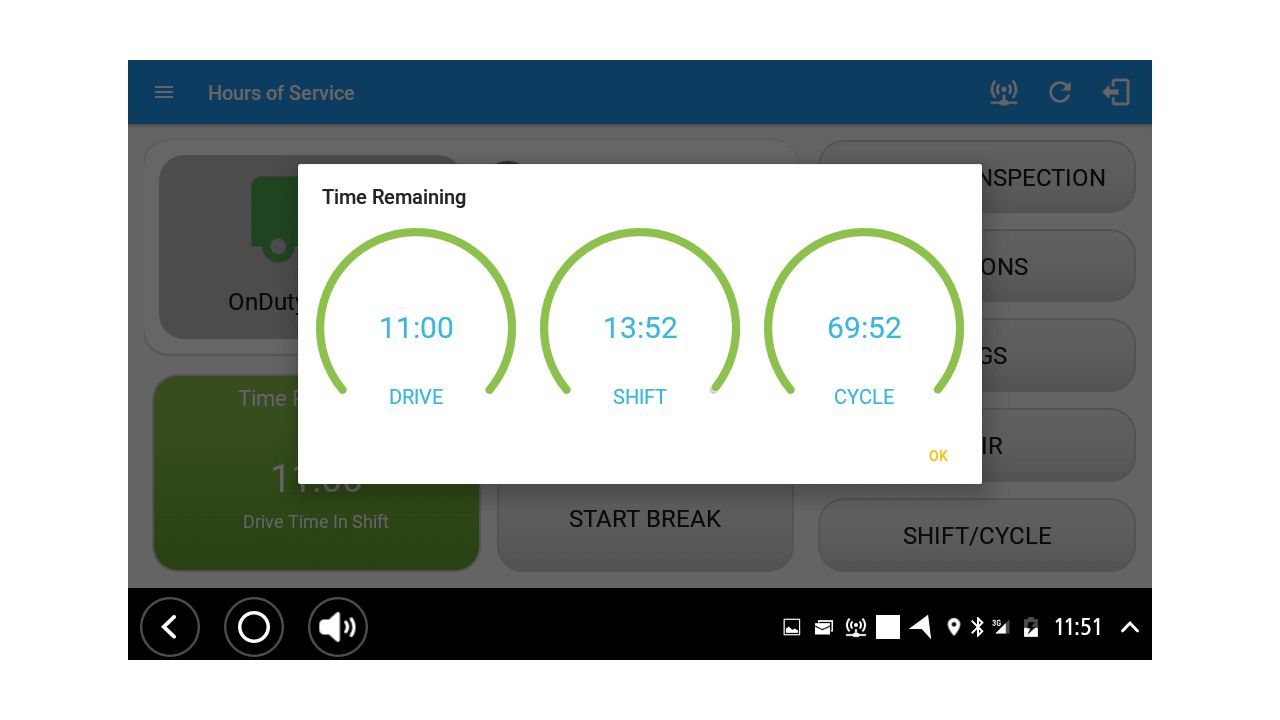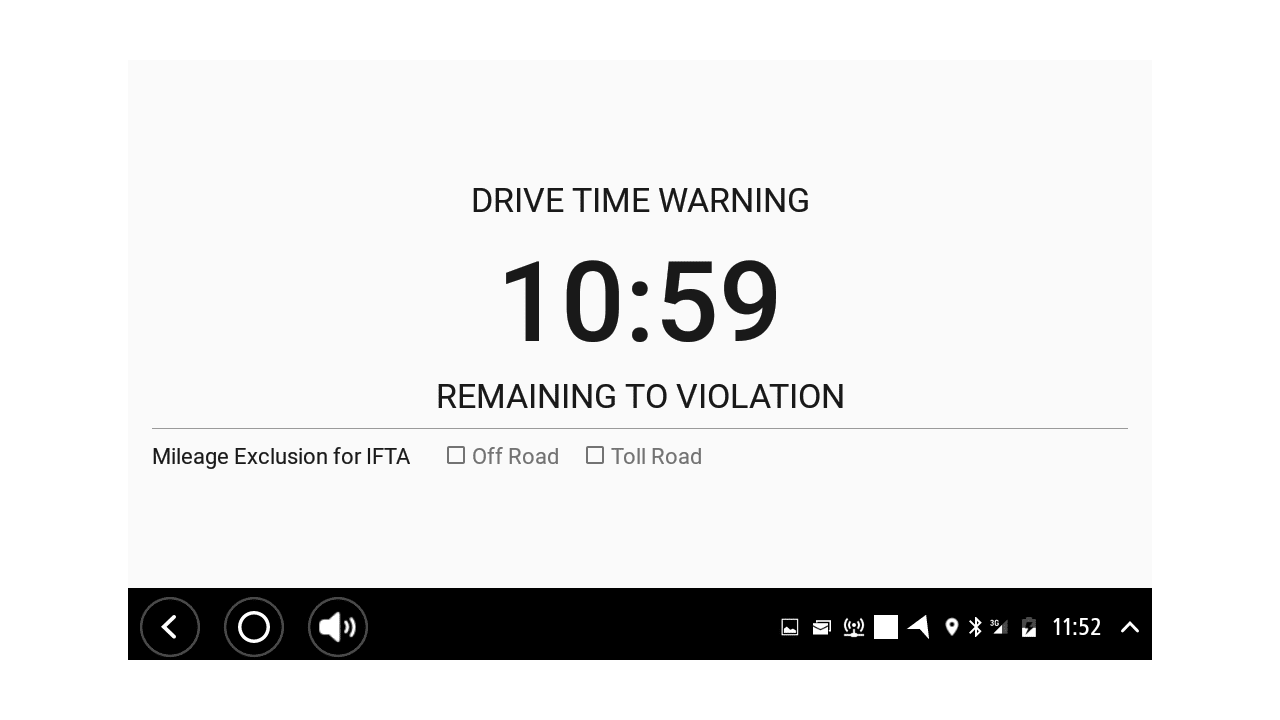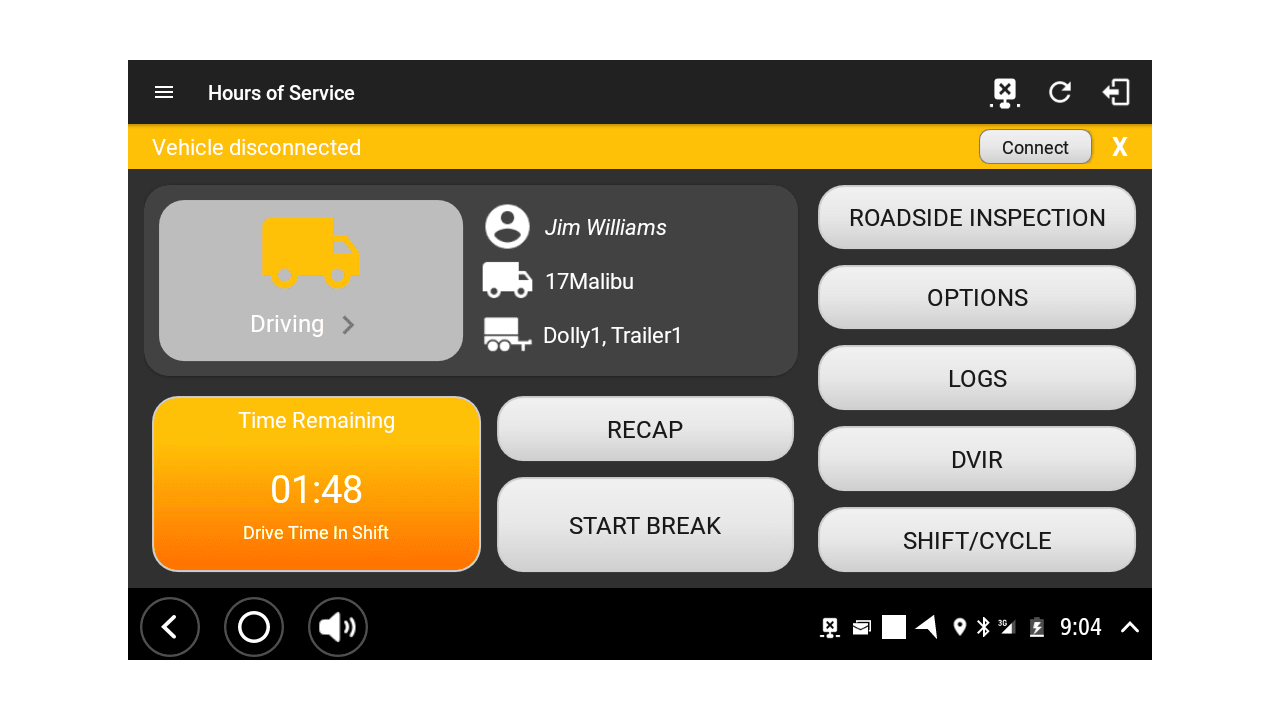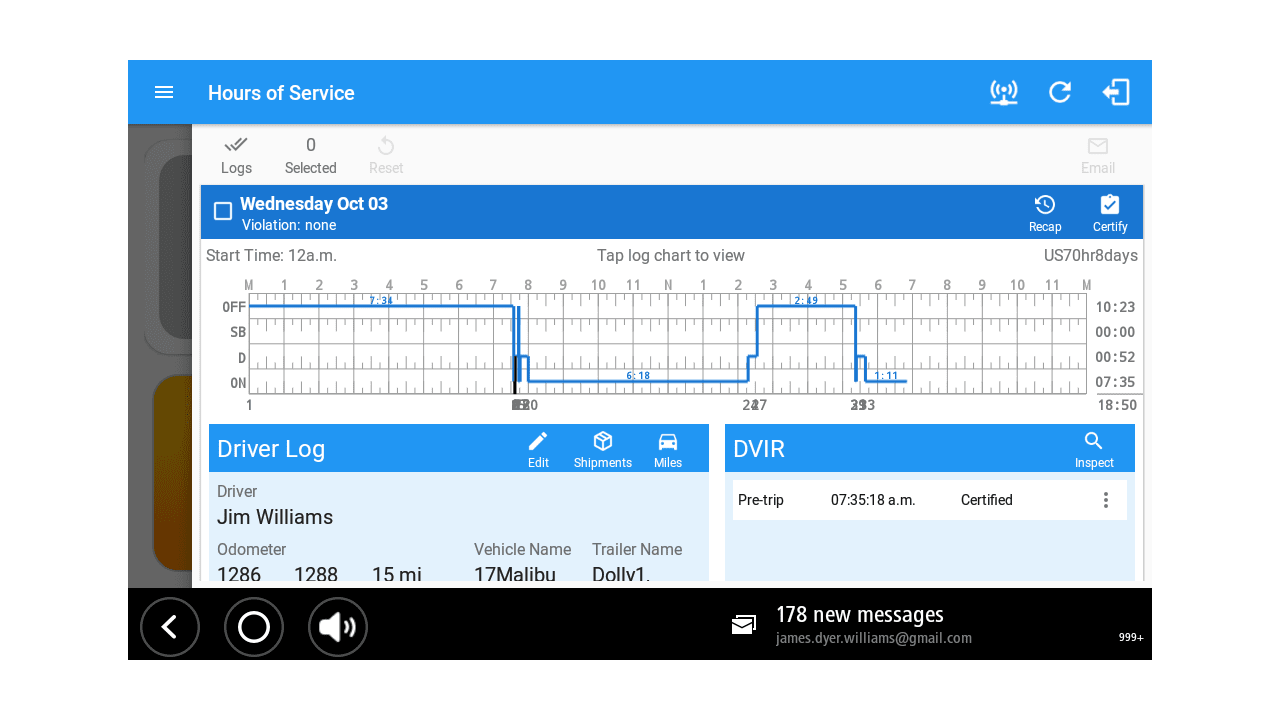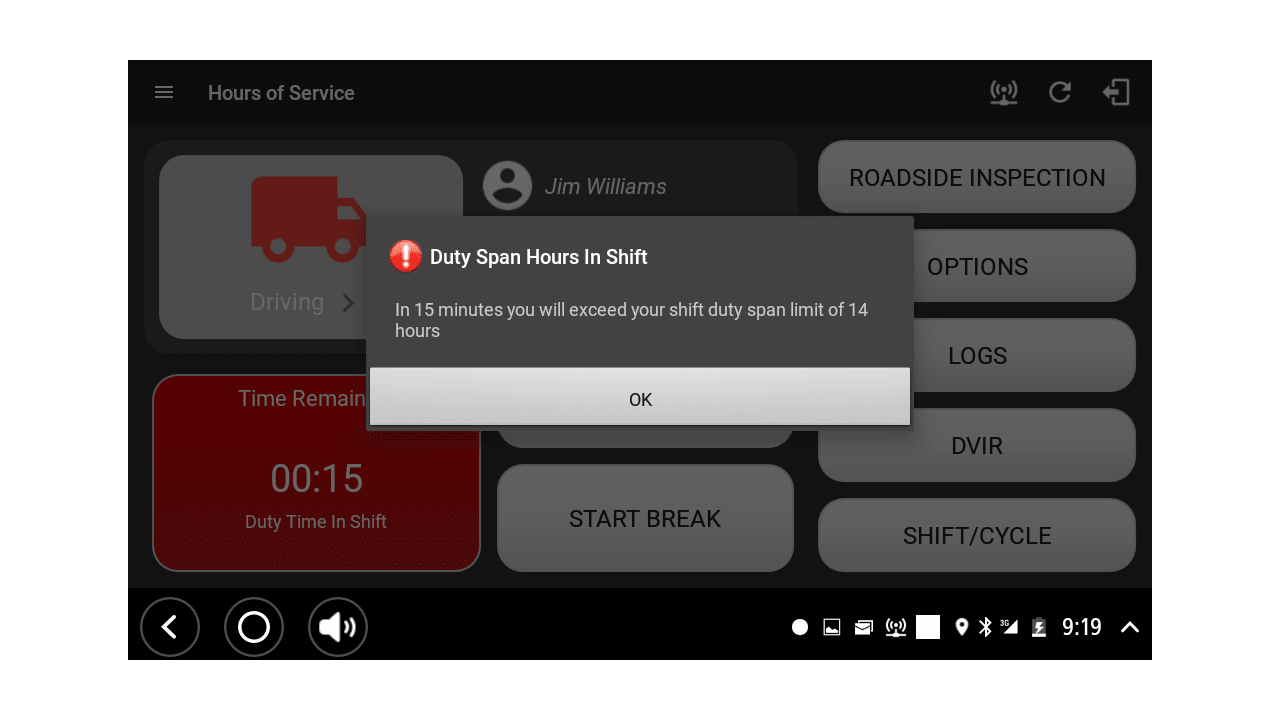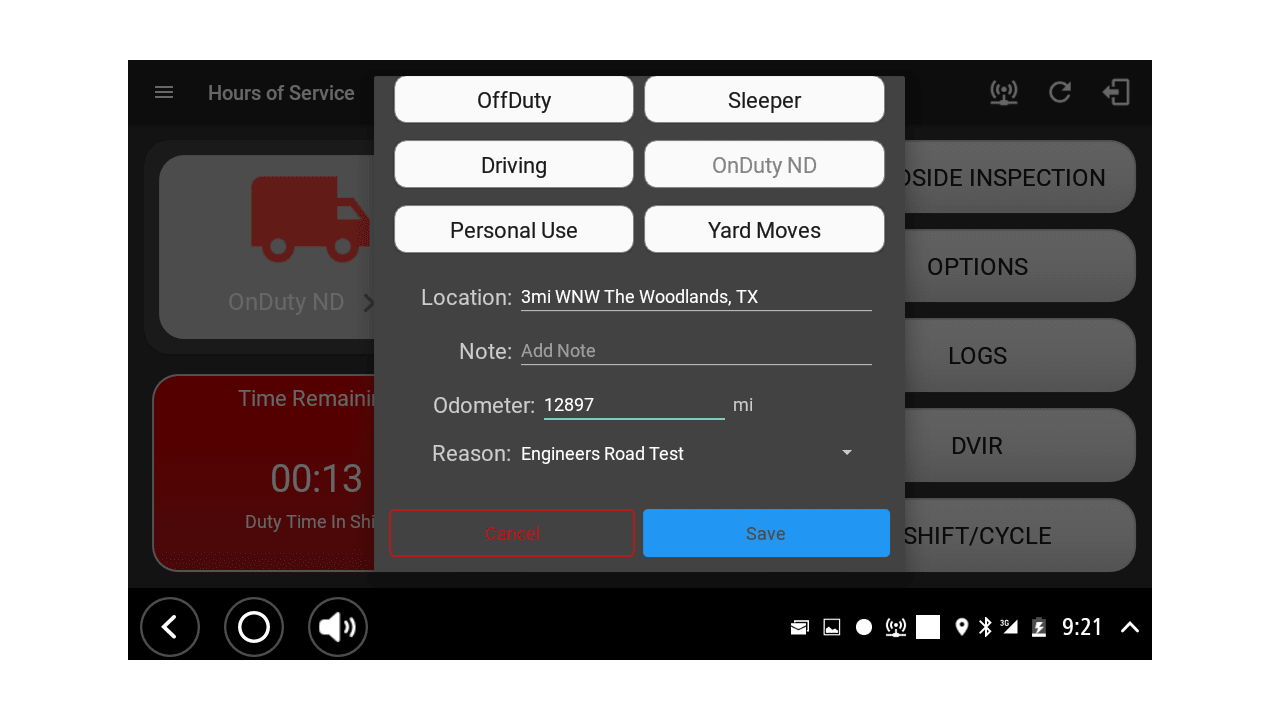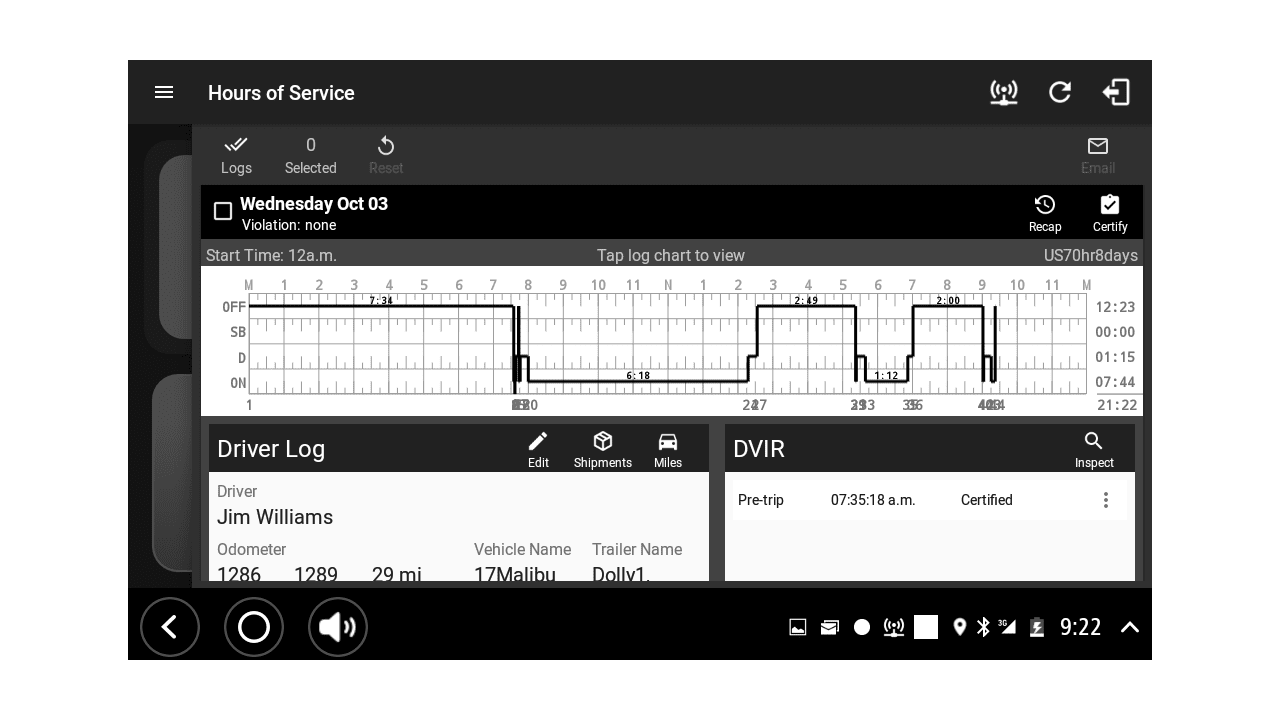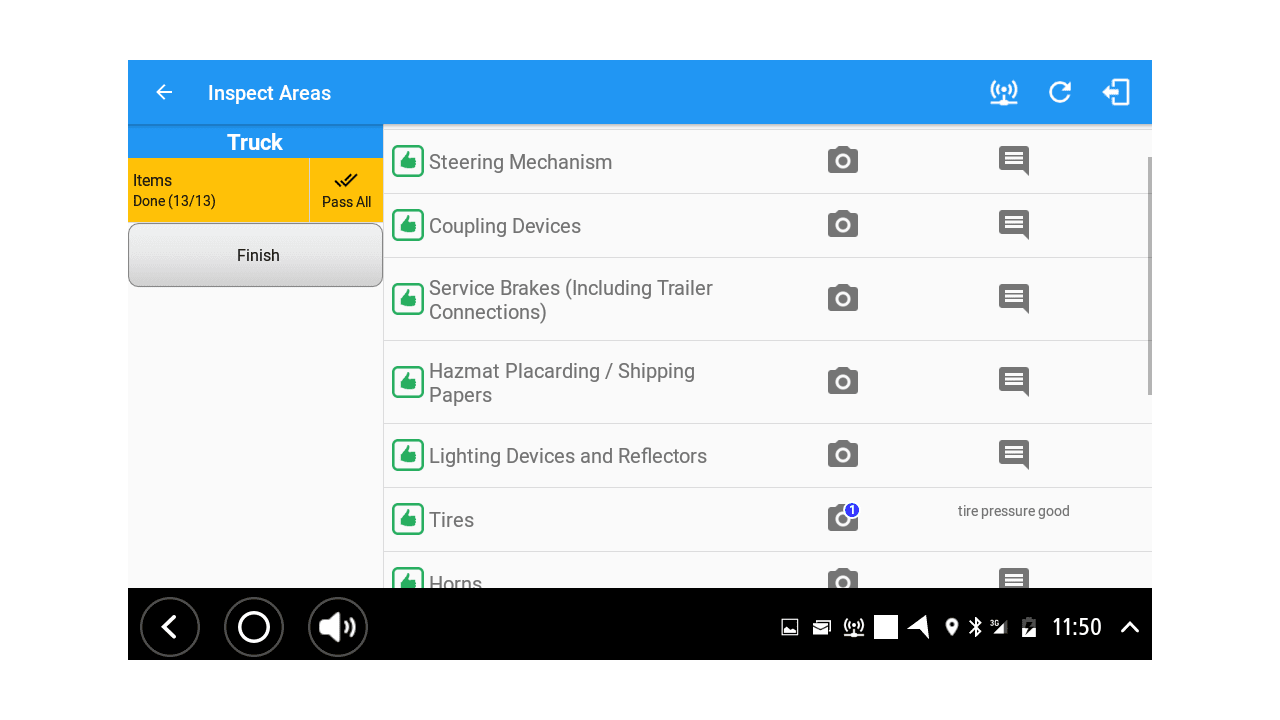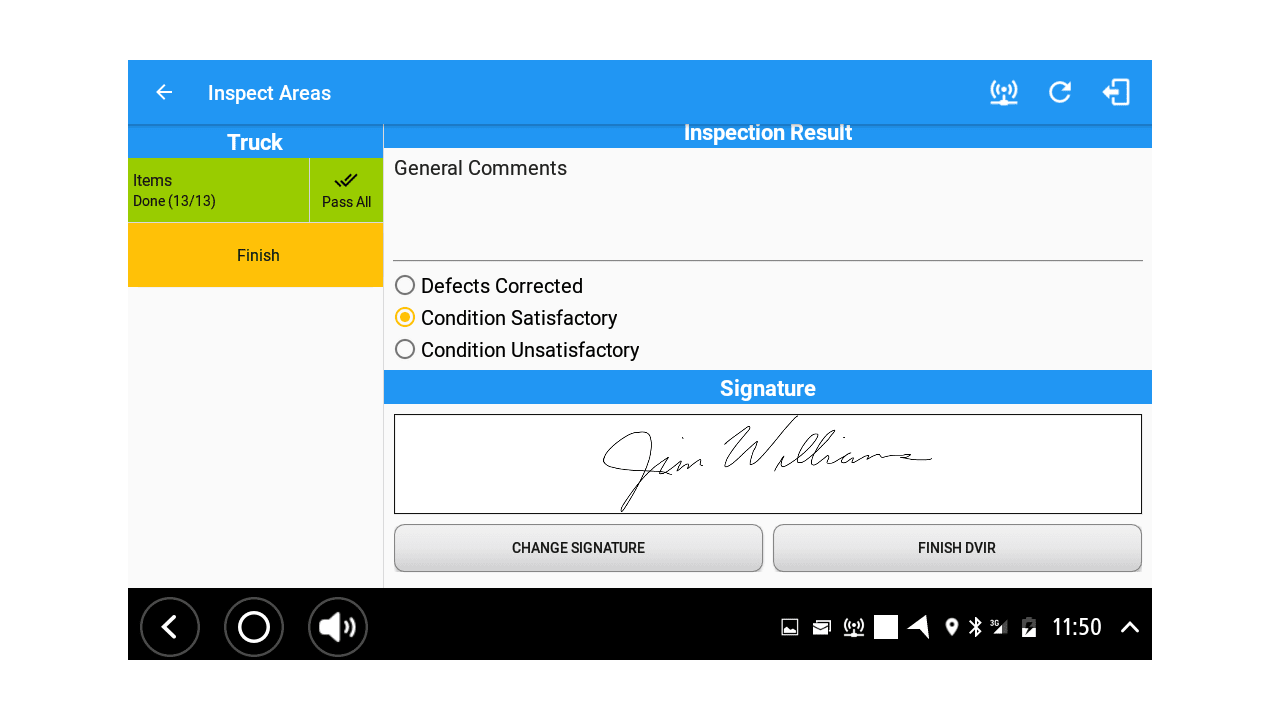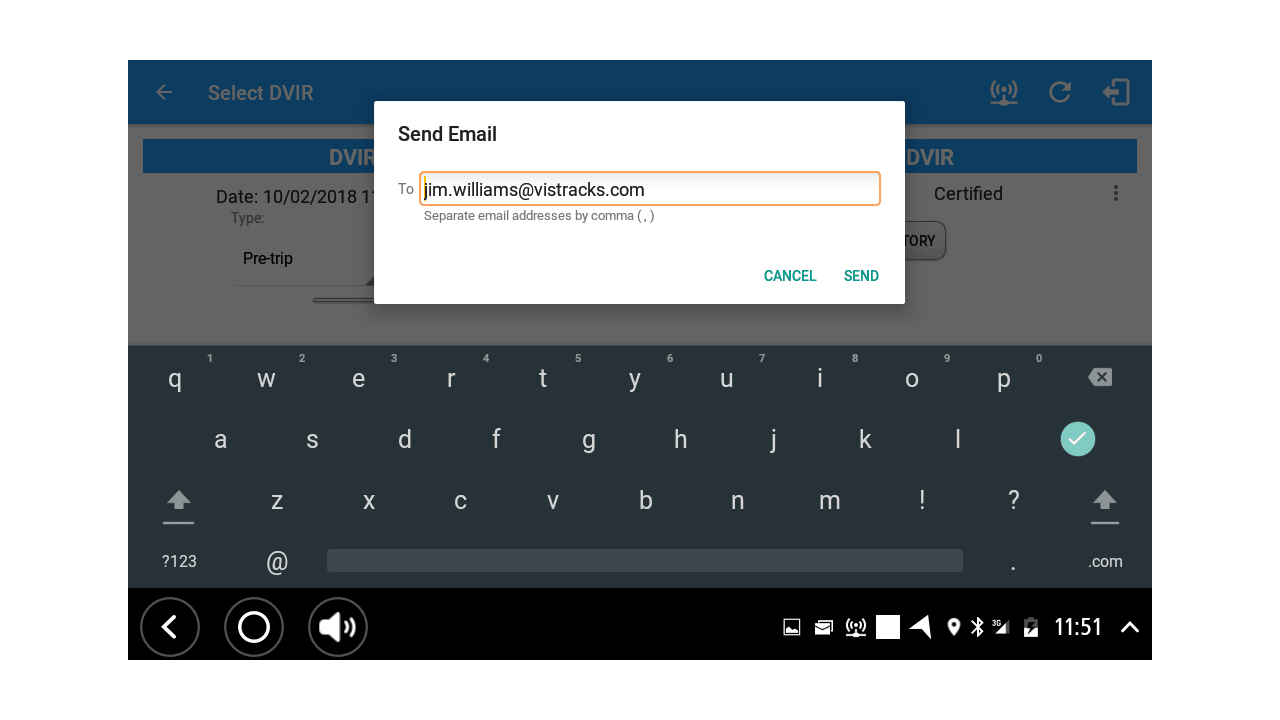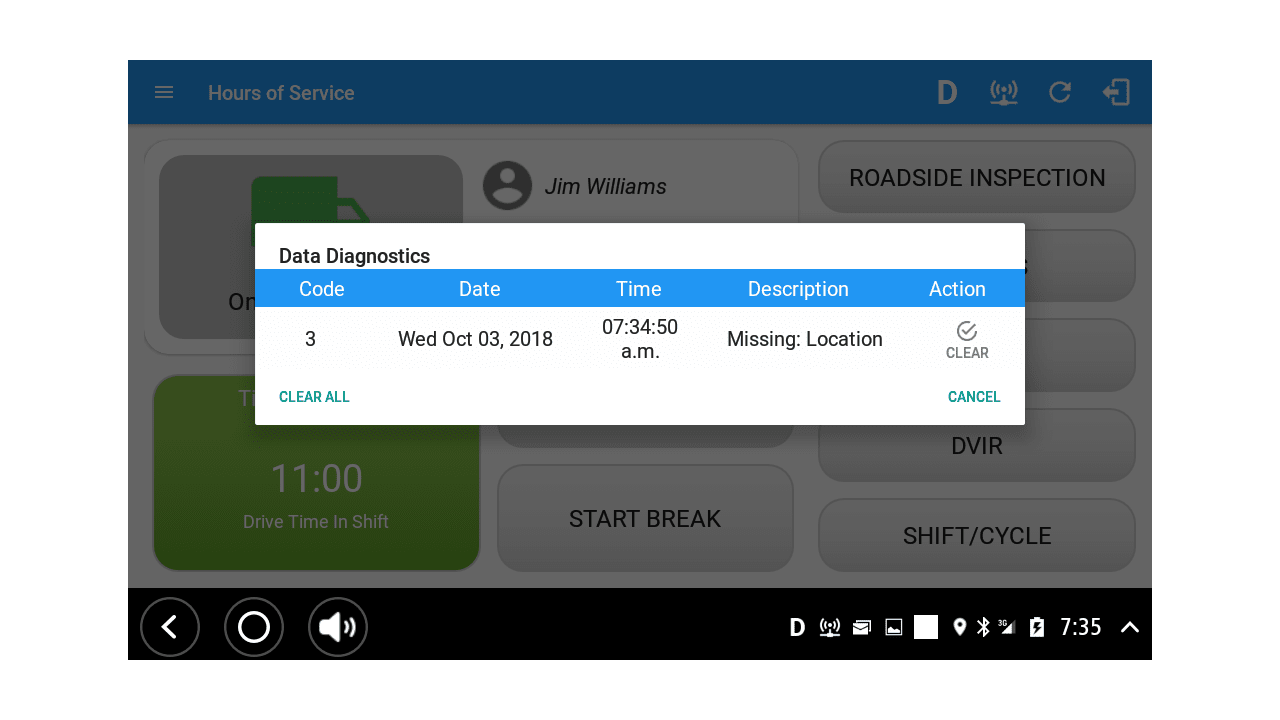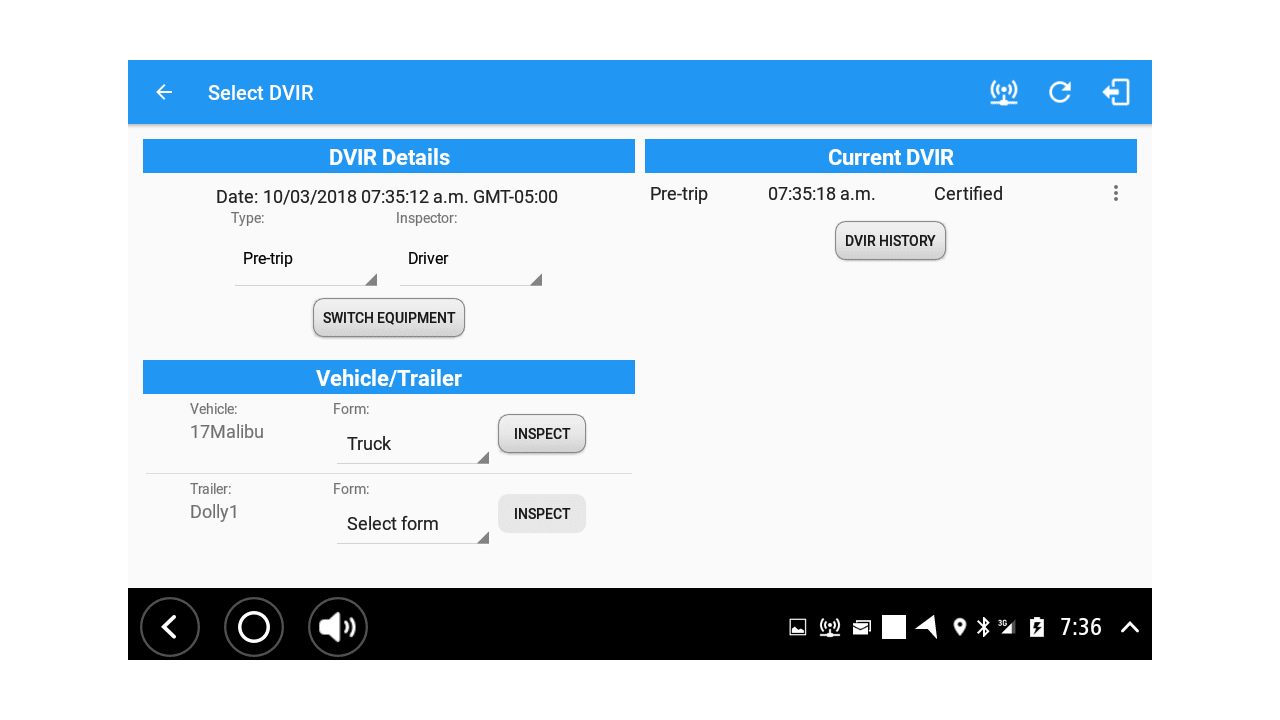 Driver vehicle inspection reporting (DVIR)
Know that you comply with FMCSA regulations with at a glance visibility of completed vehicle inspections for your fleet.
Quickly check current DVIR status of your vehicles, full traceability of vehicle condition

Know instantly if there are any problems with your fleet that require immediate attention

See advisory notes from drivers that can help with preventative maintenance

Previous inspection reports are easily viewed and updated by drivers
Benefits
Stay compliant the easy way with Webfleet ELD Manager, our ELD HoS and DVIR solution.
Webfleet ELD Manager helps integrate compliance best practice into your business processes, to give you and your driver's peace of mind that you meet regulatory obligations. This brings a closer collaboration between manager, dispatcher and driver with a shared visibility of remaining drive time, rest periods and vehicles are safe to operate. This information is securely stored in the portal for easy reporting and analysis.
Get a demo
See how Webfleet can help your business.